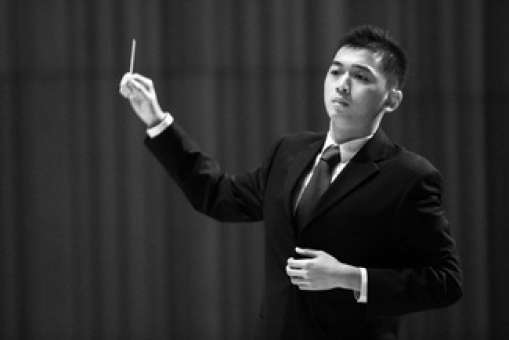 Benjamin Yeo
composer / arranger
Benjamin Yeo (b.1985) is a Singaporean composer who is internationally notable for his original wind band works. He began his music education at the age of seven and later played the trumpet in his Secondary School and Junior College. Being very active in the local band scene, he has guest-performed for many tertiary groups as well as guest-conducted various ensembles in Singapore. His experience in band directing has enabled him to work with students across a wide spectrum of educational institutions from primary to tertiary levels.

As a band enthusiast, Benjamin started writing and arranging music for wind bands and ensembles at the age of fifteen. His works have since been performed in both local and overseas concerts, and have also been featured on both national and international platforms such as the locally held Bi-annual Singapore Youth Festival Central Judging for Brass/Concert Bands and various contest/festival lists around the world. He has also been invited to serve as an adjudicator for events such as the Junior Band Festival in Singapore.

Most of his music has been published by C. L. Barnhouse Company, a famous and long-lasting American publisher of band music in the world, as well as Beriato Music (Belgium), a reputable publishing house in Europe. In 2007, his debut work, "Beyond the Highlands", was selected to be on the "New Band Music Reading List" at the prestigious Midwest Clinic, an International Band and Orchestra Conference held in Chicago, Illinois. The following year, his second work, "Legend of the Ancient Hero", was ranked in the Top 100 of over 800 titles in the American Band College/Band World Magazine/Western International Band Clinic Literature List 2008–2009. His latest lyrical selection, "As the Moon Whispers", also joined the rank of Top 100 in the same Literature List for 2010–2011. Many of his wind band works have also been recorded by world renowned ensembles like the Washington Winds in the USA, the Royal Netherlands Army Band 'Johan Willem Friso', Rundfunk Blasorchester Leipzig, Royal Band of the Belgian Guides and Luftwaffenmusikkorps 3, Münster in Europe.

As an active and well sought-after published composer, Benjamin writes largely commissioned works and is a member of the Composers and Authors Society of Singapore (COMPASS).