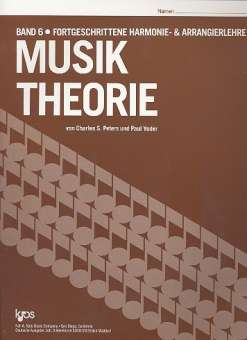 Musik-Theorie Band 6 (Deutsch)
Charles S. Peters / Arr. Paul Yoder
Siebenhüner 22016
Musiktheorie
Chorsatz, Formenlehre, Kadenzen, harmonisierende Töne, einfache Modulation, Militär-Marsch, Dominantnonen-Akkord, vermindeter Septim-Akkord.
Availability *
in stock | delivery time 1-2 days


Product information
Order id: 50200
Difficulty: -
Duration: --:-- min
Pages: -
publisher id: KJOS L185G
EAN: 9780849704826
---
Demos
---
Other Customers were interested in
* Information on availability is based on previous experiences. Prices and availability are subject to change without notice!