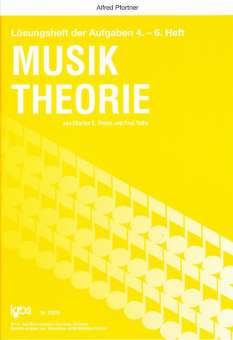 Musik-Theorie Lösungsheft Band 2 für Heft 4-6
Alfred Pfortner
Musiktheorie

Aufgaben 4.-6. Heft

Diese beiden Hefte enthalten die Auflösungen aller Aufgaben der Musik-Theorie Hefte 1-6. Damit wird die Arbeit der Musiklehrer noch wesentlich erleichert. Sie ermöglichen es aber auch einem Interessierten, die Musik-Theorie Hefte alleine zu erarbeiten und dann mit Hilfe dieser Läsungshefte seine Aufgaben zu vergleichen und zu verbessern.
Availability *
in stock | delivery time 1-2 days


Product information
Order id: 50202
Difficulty: -
Duration: --:-- min
Pages: 68
publisher id: SIEB 22018
EAN: 9783964186560
---
Demos
---
Other Customers were interested in
* Information on availability is based on previous experiences. Prices and availability are subject to change without notice!