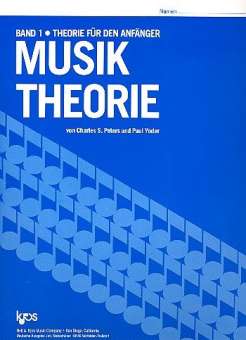 Musik-Theorie Band 1 (Deutsch)
Charles S. Peters / Arr. Paul Yoder
Siebenhüner 22011
ISBN 10: 0-8497-0477-4
ISBN 13: 978-0-8497-0477-2
Musiktheorie
Notenschlüssel, Taktarten, Noten lernen, Wiederholungszeichen, Haltezeichen, Bindebogen, Vorzeichen, Notenwerte, Pausenwerte.
Dieses Unterrichtswerk besteht aus 6 Lehrheften. Sie geben auf schnelle, bequeme und unterhaltsame Weise eine gründliche Einführung in die Musiktheorie.
Availability *
in stock | delivery time 1-2 days


Product information
Order id: 89814
Difficulty: 1
Duration: --:-- min
Pages: 36
publisher id: KJOS L173G
EAN: 9780849704772
---
Demos
---
Other Customers were interested in
* Information on availability is based on previous experiences. Prices and availability are subject to change without notice!