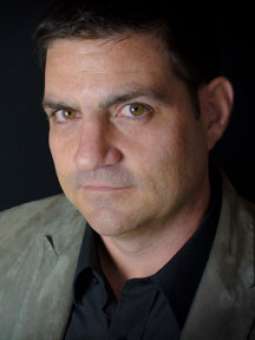 Sean O'Loughlin
composer / arranger
Sean O'Loughlin (b.1972) is the Principal Pops Conductor of Symphoria, from Syracuse, NY. He is a fresh voice and a rising name in the music world. His music is characterized by vibrant rhythms, passionate melodies, and colorful scoring. Commissions from the Boston Pops Orchestra, the Los Angeles Philharmonic and the Hollywood Bowl Orchestra highlight and showcase his diverse musical abilities. As a conductor, he has led performances with the Boston Pops Orchestra, the San Francisco Symphony, the Chicago Symphony, the Hollywood Bowl Orchestra, the Minnesota Orchestra, the Dallas Symphony, the Vancouver Symphony, the Atlanta Symphony, the Baltimore Symphony, the Houston Symphony, the Victoria Symphony and the Seattle Symphony amongst others. He was the assistant conductor and arranger for a production of Sgt. Pepper Live in Las Vegas featuring the band Cheap Trick. He has served as conductor for summer tours with Josh Groban, Sarah McLachlan and the Jerry Garcia Symphonic Celebration.

Recent collaborations include such artists as Sarah McLachlan, Adele, Josh Groban, Steven Tyler and Joe Perry, Kelly Clarkson, Blue Man Group, Janelle Monáe, Audra McDonald, Hall and Oates, Gloria Estefan, the Indigo Girls, Diana Krall, Itzhak Perlman, Natalie Merchant, Chris Isaak, Pink Martini, Brandi Carlile, The Decemberists, Martina McBride, Josh Ritter, Gloria Gaynor and others. The Los Angeles Times calls his orchestrations "…magnificent and colorful" while adding "…even more dimension…" to the compositions. Daily Variety heralds Sean's writing as "most impressive …" with a "wide range of coloring in the orchestra…" that "…adds heft and rolling energy."

Growing up in Syracuse, NY, Sean displayed a passion for music at an early age. Sean benefited from loving parents who supported his musical aspirations and challenged him to explore music as a career. During his undergraduate years at Syracuse University, Sean's musical career began to take shape with the guidance of Larry Clark. As Vice-President at Carl Fischer Music, Larry continues to be a major influence in Sean's professional career as mentor and friend.

Through his growing number of commissioned and published works, Sean is excited to continue contributing to the rich history of orchestral and wind band literature. He is a frequent guest conductor with professional orchestras and honor bands around the country. An annual ASCAP Special Awards winner, Sean was a composition fellow at the Henry Mancini Institute in Los Angeles, and holds composition degrees from New England Conservatory and Syracuse University. For more information, please visit www.seanoloughlin.com.