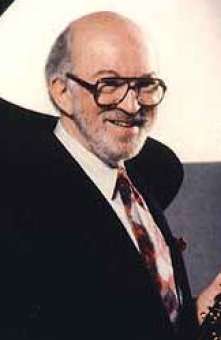 Lennie Niehaus
composer / arranger
date of birth: 11.06.1929
date of death: 28.05.2020

Lennie Niehaus is an award-winning composer, arranger and performer whose career has included a kaleidoscope of musical experiences. Born in St. Louis, Missouri, Mr. Niehaus received his bachelor of arts degree cum laude and teaching credential from California State University, Los Angeles. Soon after, in 1952, he joined the Sran Kenton Orchestra where he performed, recorded and contributed compositions and arrangements.
After leading Kenton's Orchestra, Mr. Niehaus became increasingly active as a commercial arranger and composer. His numerous film scoring credits include "Tightrope"; "Pale Rider"; "City Heat"; "White Hunte"r; "Black Heart" and "Bird" for which he received a Cannes Film Festival Technical Achievement Award and British Academy Award nomination for Best Score. His latest film score was for the Clint Eastwood Academy Award winning film, "Unforgiven".
Mr. Niehaus remains active on the music education scene as a clinician, performer and addjudicator. He has numerous published works for concert band, orchestra and jazz ensemble.