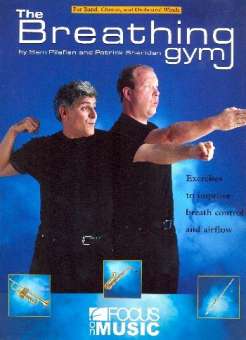 Buch: The Breathing Gymn
Sam Pilafian / Arr. Patrick Sheridan
Das Buch/die DVD haben sich in den USA zu einem Bestseller entwickelt. In Deutschland ist das Buch/die DVD noch relativ neu auf dem Markt und ist einzigartig in Aufbau und Methode. Enthalten sind Übungen: + zum Abbau von körperlichen Verspannungen + zur Verbesserung von Luftfluss + zur Verbesserung von Ton- und Atemkontrolle. Das Buch ist in sehr leichtem Englisch geschrieben und enthält viele Fotos zu den verschiedenen Übungen.



Availability *
in stock | delivery time 1-2 days


Product information
Order id: 59092
Difficulty: -
Duration: --:-- min
Pages: -
publisher id: PP-004
EAN: 9780965580830
---
Demos
---
Other Customers were interested in
* Information on availability is based on previous experiences. Prices and availability are subject to change without notice!