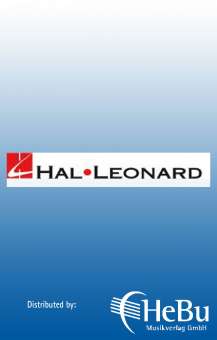 Theme from J.F.K.
John Williams / Arr. Paul Lavender
Jenson Publications
Symphonic Band Library
Vergriffen (Restexemplare bei uns noch lieferbar!) / Permanently out of Print (we still sell our remaining stock)

Theme from JFK
JFK is a 1991 American political thriller film directed by Oliver Stone. It examines the events leading to the assassination of John F. Kennedy and alleged cover-up through the eyes of former New Orleans district attorney Jim Garrison (Kevin Costner). Garrison filed charges against New Orleans businessman Clay Shaw (Tommy Lee Jones) for his alleged participation in a conspiracy to assassinate the President, for which Lee Harvey Oswald (Gary Oldman) was found responsible by the Warren Commission.
Variety

Availability *
in stock | delivery time 1-2 days


Product information
Order id: 92950
Difficulty: 4
Duration: 4:40 min
Pages: -
publisher id: HL 25923044
EAN: 4025511336536
---
Demos
---
Other Customers were interested in
* Information on availability is based on previous experiences. Prices and availability are subject to change without notice!