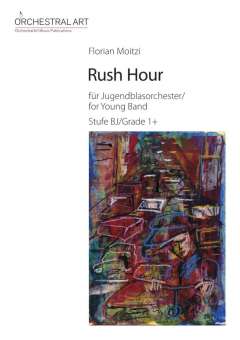 Rush Hour
Florian Moitzi
Preisträger des SYMPHONIC WIND COMPOSERS PROJECT 2019/2020 für Jugendblasorchester
Jugendblasorchesterwerke
Florian Moitzi schrieb das Stück "Rush Hour" für Jugend-Blasorchester. Es ist Pflichtstück des österreichischen Blasmusikverbandes für Konzertwertungen Jugend-Blasorchester für 2020/2021.
Variety

Availability *
available in 7 days


Product information
Order id: 207129
Difficulty: 1+
Duration: 4:20 min
Pages: -
publisher id: ORCH1095-1
EAN: 4025511337403
---
Demos
---
Other Customers were interested in
* Information on availability is based on previous experiences. Prices and availability are subject to change without notice!