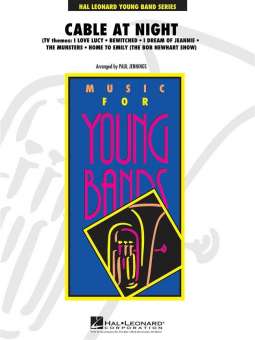 Cable at Night
Diverse / Arr. Paul Jennings
Vergriffen (Restexemplare bei uns noch lieferbar!) / Permanently out of Print (we still sell our remaining stock)
Boy, there's no telling what's going to show up on cable TV these days! Paul Jennings' clever medley mixes five classic TV themes that'll bring back lots of memories. Includes: I Love Lucy; Bewitched; I Dream Of Jeannie; The Munsters Theme and Home To Emily (Bob Newhart).
Availability *
in stock | delivery time 1-2 days


Product information
Order id: 102991
Difficulty: 3
Duration: 3:04 min
Pages: -
publisher id: HL 04000558
EAN: 073999665062
---
Demos
---
Other Customers were interested in
* Information on availability is based on previous experiences. Prices and availability are subject to change without notice!