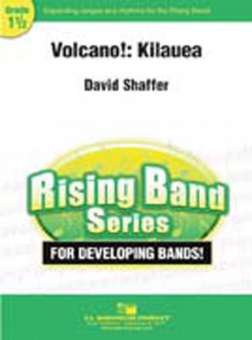 Volcano!: Kilauea
David Shaffer
Rising Band
Inspired by this composers' journey across the Big Island of Hawaii, this dramatic piece captures the force and intensity of the active volcano Kilauea. Exciting and educationally rewarding this work features bold rhythms and dynamic percussion accompanying strong melodic writing. This thrilling composition for younger ensembles will reinforce and reward students with a sense of musical growth and achievement. An exceptional closer and a perfect festival piece.
Availability *
available in 7 days


Product information
Order id: 167789
Difficulty: 1+
Duration: 02:13 min
Pages: -
publisher id: 024-4319-00
EAN: 0000244319005
---
Demos
---
Other Customers were interested in
* Information on availability is based on previous experiences. Prices and availability are subject to change without notice!