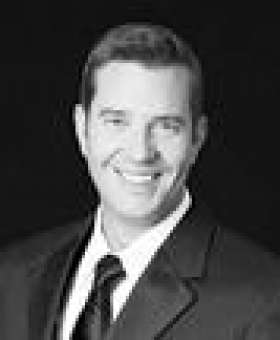 Steven Reineke
composer / arranger
date of birth: 14.09.1970

Steven Reineke resides in Cincinnati, Ohio, where he was on Erich Kunzel's staff as arranger for the Cincinnati Pops Orchestra. A graduate of Miami University (Ohio), Mr. Reineke moved to Los Angeles where he participated in the ASCAP Film Composers Workshops led by Fred Karlin. Following his year's residency in Los Angeles, which was sponsored by the Miami University Joanna Jackson Goldman Memorial Prize, he returned to Cincinnati to orchestrate Carmon DeLeone's new score for the Cincinnati Ballet Company's production of "Peter Pan". The Illinois Philharmonic Orchestra premiered Mr. Reineke's "Diamond Fanfare" in July 1994 and "Vasquez Ridge" in April 1995.
Steven Reineke's boundless enthusiasm and exceptional artistry have made him one of the nation's most sought-after pops conductors, composers and arrangers. In recognition of his successful leadership, The New York Pops have extended his contract as Music Director through the 2015-2016 Season. In addition to conducting the orchestra's annual Carnegie Hall concert series, Mr. Reineke leads concert tours, recordings and nationwide telecasts, including the Macy's 4th of July Fireworks on NBC Television. New York's only permanent and professional symphonic pops orchestra, The New York Pops is the largest independent pops orchestra in the United States.
Mr. Reineke is the newly appointed Principal Pops Conductor of the National Symphony Orchestra and begins his first season in 2011/2012. In addition, he serves as Principal Pops Conductor of the Long Beach and Modesto Symphony Orchestras. Previously, he was Associate Conductor of the Cincinnati Pops Orchestra, where for fifteen years he served as a composer, arranger and conducting protégé of the late celebrated pops conductor Erich Kunzel.
Steven Reineke's recent guest conducting appearances include the orchestras of National (Washington, D.C.), Houston, Toronto, Detroit, Indianapolis, Baltimore, and Edmonton. He returns to the Boston Pops and The Philadelphia Orchestra in 2011 and debuts with The Cleveland Orchestra at Blossom Music Center. He made his Hollywood Bowl debut in 2007 with the multi-faceted entertainer Wayne Brady and returned to the Hollywood Bowl in 2008 to conduct the Los Angeles Philharmonic. In addition, Mr. Reineke conducted, arranged and orchestrated the music for Mr. Brady's orchestral show and played the same role in his collaboration with rock legend Peter Frampton.
As the creator of more than one hundred orchestral arrangements for the Cincinnati Pops Orchestra, Mr. Reineke's work has been performed worldwide, and can be heard on numerous Cincinnati Pops Orchestra recordings on the Telarc label. Mr. Reineke is also an established symphonic composer. His works Celebration Fanfare, Legend of Sleepy Hollow and Casey at the Bat are performed frequently in North America, with recent performances by the New York Philharmonic and Los Angeles Philharmonic. In August 2008 his Sun Valley Festival Fanfare debuted with the Sun Valley Summer Symphony to commemorate the opening of the orchestra's new pavilion. In 2005 his Festival Te Deum and Swan's Island Sojourn were performed by the Cincinnati Symphony and Cincinnati Pops respectively. The Cincinnati Enquirer had this to say about Festival Te Deum: "Melodious and joyous, it had antiphonal brass in the balconies, organ, full orchestra and wonderful choral passages." His numerous wind ensemble compositions are published by the C.L. Barnhouse Company and are performed by concert bands around the world.
A native of Ohio, Mr. Reineke is a graduate of Miami University of Ohio, where he earned bachelor of music degrees with honors in both trumpet performance and music composition. He currently resides in New York City. Mr. Reineke is represented by Peter Throm Management, LLC.
youtube Video: Portrait Steven Reineke