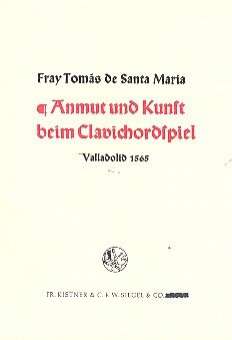 Anmut und Kunst beim Clavichordspiel
Tomas de Santa Maria / Arr. Eta Harich-Schneider
Übersetzung der Ausgabe Valladolid 1565
Wie mit aller Vollkommenheit und Meisterschaft das Klavichord zu spielen sei, 1565.
Deutsche Übersetzung von Eta Harich-Schneider und Ricard Boadella.
Availability *
in stock | delivery time 1-2 days


Product information
Order id: 153098
Difficulty: -
Duration: --:-- min
Pages: 74
publisher id: KS VZ 812
EAN: 9783920541075
---
Demos
---
Other Customers were interested in
* Information on availability is based on previous experiences. Prices and availability are subject to change without notice!