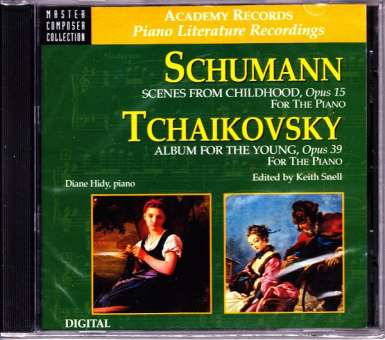 Album für die Jugend, op. 39 und Kinderszenen, op. 15 (Schumann) / Album For The Young, op. 39 and "Kinderszenen" (Schum
Robert Schumann
Master Composer Library
Edited by Keith Snell. CD recordings by Diane Hidy and Nelita True.


Availability *
available in 12 days


Product information
Order id: 89849
Difficulty: -
Duration: --:-- min
Pages: -
publisher id: KJOS GP396CD
EAN: 9990000187850
---
Demos
---
Other Customers were interested in
* Information on availability is based on previous experiences. Prices and availability are subject to change without notice!