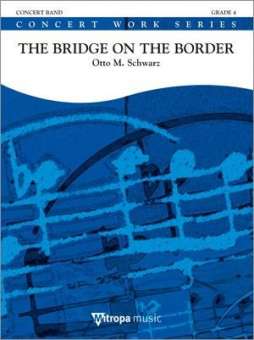 The Bridge on the Border
Otto M. Schwarz
Titel / Title: The Bridge on the Border
Herausgeber / Publisher: Mitropa Music
Instrumentation: Concert Band/Harmonie
Produkttyp / Product: Partitur + Stimmen
Serie / Series: Mitropa Concertwork Series
Produkttyp / Product: Partitur + Stimmen
Sprache / Language: English-German-French-Dutch
Format: 9 X 12 INCH
Erscheinungsdatum / Date of Production: 2011
ISMN: 9790035201190
Die Brücke an der Grenze ist die Europabrücke bei Kehl; sie führt über den Rhein nach Straßburg, einer Stadt, die in ihrer Geschichte schon mehrmals ihre Nationalität gewechselt und Krieg und Wiederaufbau erlebt hat. Otto M. Schwarz' Musik lässt einen Film vor dem inneren Auge abspielen, in dem sich ein deutsch-französisches Liebespaar vor dem Hintergrund der Kriegshandlungen an der Brücke trifft. Das Ende dieser romantischen und spannenden Geschichte ist versöhnlich: Aus den Feinden beiderseits der Brücke sind Freunde geworden...
Availability *
available in 7 days


Product information
Order id: 158721
Difficulty: 4
Duration: 7:30 min
Pages: -
publisher id: 1756-11-010 M
EAN: 9790035201190
---
Demos
---
Other Customers were interested in
* Information on availability is based on previous experiences. Prices and availability are subject to change without notice!