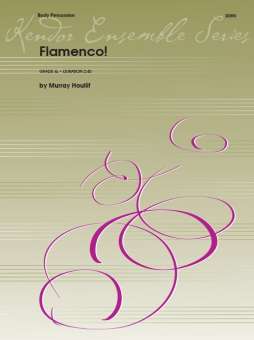 Flamenco!***(Digital Download Only)***
Murray Houllif / Arr. Murray Houllif
Untertitel / Subtitle:
Kategorie / Category:
Instrumentation: Trio
Produkttyp / Product: Percussion
Serie / Series: Kendor Ensemble Series
What better excuse can there be for stomping feet, clapping hands, or snapping fingers than this fiery Spanish theme?! Written in 3/4 meter and marked allegro con fuoco, this number will keep everyone on the edge of their sears. Great fun!
Availability *
available in 5 days


Product information
Order id: 137268
Difficulty: 4+ (4+)
Duration: --:-- min
Pages: -
publisher id: KM 20393
EAN: 822795203936
---
Demos
---
Other Customers were interested in
* Information on availability is based on previous experiences. Prices and availability are subject to change without notice!