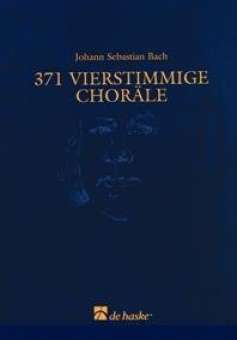 371 Vierstimmige Choräle (06 2. Stimme in Eb)
Johann Sebastian Bach / Arr. Hans Algra
Titel / Title: 371 Vierstimmige Choräle ( 2 EbTC )
Herausgeber / Publisher: De Haske Publications
Instrumentation: Eb Horn
Produkttyp / Product: Einzelstimme
Produkttyp / Product: Einzelstimme
Erscheinungsdatum / Date of Production: 2000
ISBN: 9789043107914
4stimmige variable Besetzung
Eine Sammlung, die jedes Bläserensemble immer wieder einsetzen wird: sämtliche Choräle Johann Sebastian Bachs, die eine fast unbegrenzte Vielfalt von Besetzungen erlauben. Die Partitur ist für Orgel, Klavier oder Posaunenchöre geeignet; 19 verschiedene Stimmenhefte in den gängigsten Transpositionen ermöglichen die Aufführung mit einem Quartett aus Streichern, Holz- und/oder Blechbläsern ebenso wie mit einem Solisten mit Orgelbegleitung oder einem ganzen Blasorchester. Ein umfangreicher Anhang mit verschiedenen Informationen, unter anderem zur Einordnung ins Kirchenjahr, und einem Nachweis im BWV macht die Ausgabe auch zu einem wertvollen Nachschlagewerk.
Availability *
available in 4 days


Product information
Order id: 13712106
Difficulty: 3
Duration: --:-- min
Pages: -
publisher id: DHP 1001941-705
EAN: 9789043107914
---
Demos
---
Other Customers were interested in
* Information on availability is based on previous experiences. Prices and availability are subject to change without notice!