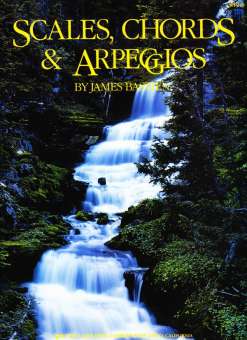 Scales Chords and Arpeggios
Jane and James Bastien
Each major scale (one and two octaves) I IV I V I patterns in different positions, and the two-octave arpeggios are written out on one page, with relative harmonic minor equivalents on the facing page. The melodic minor scales, circle of 5ths, and a chord dictionary are also given.


Availability *
in stock | delivery time 1-2 days


Product information
Order id: 460774
Difficulty: -
Duration: --:-- min
Pages: -
publisher id: KJOS WP249
EAN: 9780849793516
---
Demos
* Information on availability is based on previous experiences. Prices and availability are subject to change without notice!