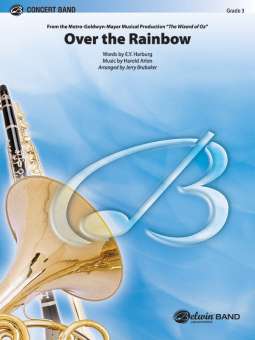 Over the Rainbow
Harold Arlen / Arr. Jerry Brubaker
Titel / Title: Over the Rainbow
Herausgeber / Publisher: Alfred Music Publications
Instrumentation: Concert Band
Produkttyp / Product: Partitur + Stimmen
Erscheinungsdatum / Date of Production: 1987
ISBN: 9780757932304
UPC: 29156199260
When you need a lift, just hum the first four bars of 'Over the Rainbow.' When you put such a great title in the hands of an arranger who hears the unique and different, you end up with this great chart. Your students will not need to be wizards to play this educationally and carefully scored winner!
Variety

Availability *
in stock | delivery time 1-2 days


Product information
Order id: 93953
Difficulty: 3
Duration: 3:08 min
Pages: 136
publisher id: 00-T8785OB5
EAN: 9780757932304
---
Demos
---
Other Customers were interested in
* Information on availability is based on previous experiences. Prices and availability are subject to change without notice!