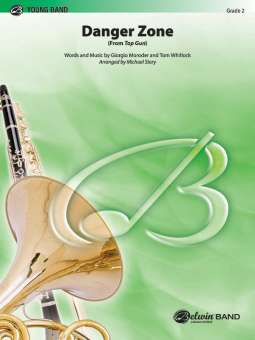 Danger Zone (From Top Gun)
Giorgio Moroder / Arr. Michael Story
Words and music by Giorgio Moroder and Tom Whitlock
Serie / Series: Pop Young Band
Produkttyp / Product: Score & Parts
An arrangement of Kenny Loggins' rock hit is from the movie Top Gun. The familiar driving bass line is the foundation for this energetic box office favorite. Soaring aerobatic ecstasy!
Availability *
available in 9 days


Product information
Order id: 763597
Difficulty: 2
Duration: 2:15 min
Pages: -
publisher id: 00-48189
EAN: 038081557922
---
Demos
---
Other Customers were interested in
* Information on availability is based on previous experiences. Prices and availability are subject to change without notice!