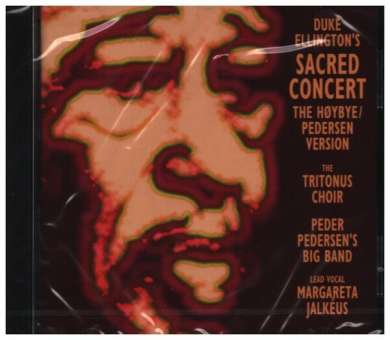 CD Sacred Concert - Duke Ellington
Duke Ellington / Arr. John Hoybye
For soprano-solo, mixed choir and big band. Ellington's 3 Sacred Concerts edited and arranged by John Høybye and Peder Pedersen to a useful version with emphasis on the choir's part.
Inhalt / Content:

1. Praise God
2. Heaven
3. Freedoom-suite
a. To be contended
b. Freedom
c. Word you heard
d. Freedom is a word
e. Sweet, fat and that
f. Freedom - Svoboda
g. To be contended
4. The Shepherd
5. The Majesty of God
6. Come sunday
7. David danced before the Lord
8. Almighty God
9. T.G.T.T.
10. Praise God and Dance - Finale
Availability *
in stock | delivery time 1-2 days


Product information
Order id: 84330
Difficulty: -
Duration: 1:02:00 min
Pages: -
publisher id: CLASSCD 142
EAN: 5709644966615
---
Demos
* Information on availability is based on previous experiences. Prices and availability are subject to change without notice!