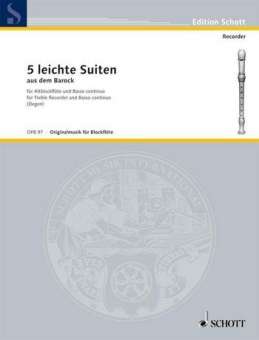 Fünf leichte Suiten aus dem Barock für Flöte und B.C.
D. Degen
Flöte JMLA Bronze
Availability *
available in 2 days


Product information
Order id: 40438
Difficulty: 3 (3)
Duration: --:-- min
Pages: 36
publisher id: OFB 97
EAN: 9790001099851
---
Demos
* Information on availability is based on previous experiences. Prices and availability are subject to change without notice!