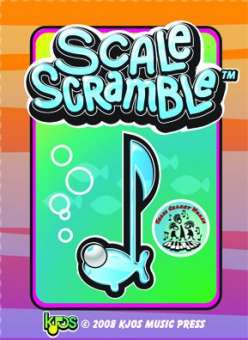 Scale Scramble
Charlene Shelzi
Card Game
This sure winner can be played Go-Fish style or as a frantically fastpaced card game. Students first compile a deck with as many scales or five-finger patterns as there are players. After the deck is shuffled, students trade cards with each other to complete their Major scale or five-finger pattern. This single game works for five-finger patterns, Major scales, or any of the three forms of minor scales. For 3-10 players of all ages (and a favorite with teenagers)! Laminated, full-color cards.
Availability *
in stock | delivery time 1-2 days


Product information
Order id: 89848
Difficulty: -
Duration: --:-- min
Pages: -
publisher id: KJOS TW603
EAN: 008402702141
---
Demos
* Information on availability is based on previous experiences. Prices and availability are subject to change without notice!