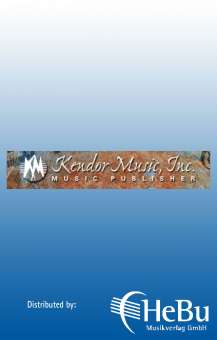 Concertino Opus 26
Carl Maria von Weber / Arr. Alfred Reed
Published in 1962, this adaptation of the exciting classic takes full advantage of modern symphonic band instrumentation to achieve an artistic performance of the solo with band accompaniment. Beautifully arranged by Alfred Reed, each set includes detailed notes for the conductor and a superb Master Lesson by clarinetist Don McCathren (Duquesne University) to aid soloists in their preparation of the piece. Abundant cross-cues are also provided in the band parts to ensure that exposed bassoon, alto/bass clarinet and F horn passages are clearly heard.
Variety

Availability *
not available in our webshop

Product information
Order id: 95156
Difficulty: 3 (Solo 5)
Duration: 9:00 min
Pages: -
publisher id: 7600
EAN: 822795076004
---
Demos
---
Other Customers were interested in
* Information on availability is based on previous experiences. Prices and availability are subject to change without notice!