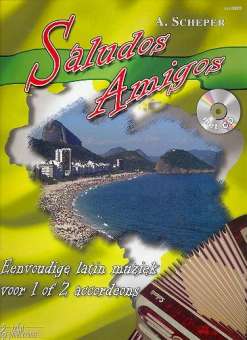 Saludos Amigos (+CD)
Appie Scheper
Siebenhüner 23929
Fröhlich klingende, einfach spielbare Kompositionen in verschiedenen "Latin"-Rhythmen für zwei Akkordeons. Auch solo spielbar mit der Play-Along-CD.
Availability *
in stock | delivery time 1-2 days


Product information
Order id: 638420
Difficulty: -
Duration: --:-- min
Pages: -
publisher id: REBA 00623
EAN: 9990000462551
---
Demos
* Information on availability is based on previous experiences. Prices and availability are subject to change without notice!