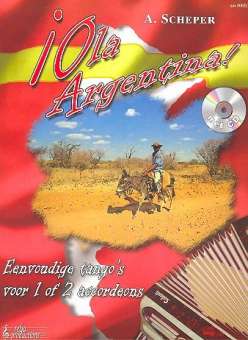 Ola Argentina (+CD) :
Appie Scheper
Siebenhüner 23522
Tangos, die auch von weniger geübten Akkordeonspielern leicht bewältigt werden können. Spielbar für zwei Akkordeons. Auch solo spielbar mit Begleit-CD.
Availability *
in stock | delivery time 1-2 days


Product information
Order id: 638419
Difficulty: -
Duration: --:-- min
Pages: -
publisher id: REBA 00622
EAN: 9990000462537
---
Demos
* Information on availability is based on previous experiences. Prices and availability are subject to change without notice!