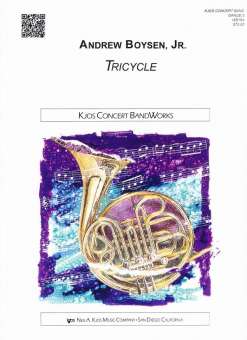 Tricycle
Andrew Boysen jr.
This title was "commissioned by the Northshore Schools, District 112, Highland Part, Illinois". There is no key signature. The opening meter is 5/4 with the meter changing to 4/4, but returning to 5/4. The wind players must vocalize on a long sustained pitched.
Variety

Availability *
in stock | delivery time 1-2 days


Product information
Order id: 122699
Difficulty: 3
Duration: 3:30 min
Pages: -
publisher id: KJOS WB164
EAN: 9990092485810
---
Demos
* Information on availability is based on previous experiences. Prices and availability are subject to change without notice!