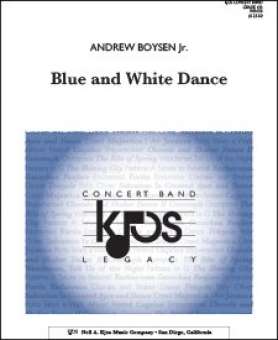 Blue and White Dance
Andrew Boysen jr.
Blue and white are the colors of the fraternity Kappa Kappa Psi who
commissioned the celebratory Blue and White Dance. To represent the two
colors, composer Andrew Boysen uses two contrasting themes in the piece, each
containing two parts. He uses other compositional techniques to represent the
25th anniversary of the chapter of the fraternity, such as deriving most of
the melodic content from the final phrase of the fraternitys hymn.
Availability *
in stock | delivery time 1-2 days


Product information
Order id: 171841
Difficulty: 4+
Duration: 6:27 min
Pages: -
publisher id: KJOS WB456
EAN: 008402704455
---
Demos
---
Other Customers were interested in
* Information on availability is based on previous experiences. Prices and availability are subject to change without notice!