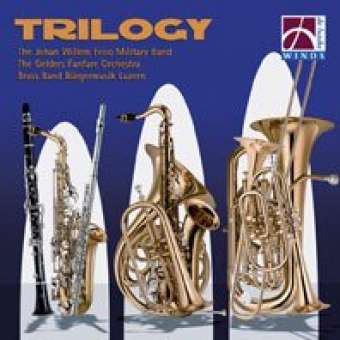 CD "Tournament" (University of Iowa Symphony Band)
Fanfare Esprit; Tournament; A Broadway Tribute; Baroque Suite for Piano and Band; Of Pride Unfuled; Turquoise Daydrams; Four Colonial Country Dances; We Hold These Truths; Midwest Golden Jubilee Overture; Fanfare and Canticle; A Day at The Museum; The Masters Take Hollywood; Christmas Calypso.
Availability *
available in 7 days


Product information
Order id: 80921
Difficulty: -
Duration: --:-- min
Pages: -
publisher id: CR 97.008-3
EAN: -
---
Demos
---
Other Customers were interested in
* Information on availability is based on previous experiences. Prices and availability are subject to change without notice!